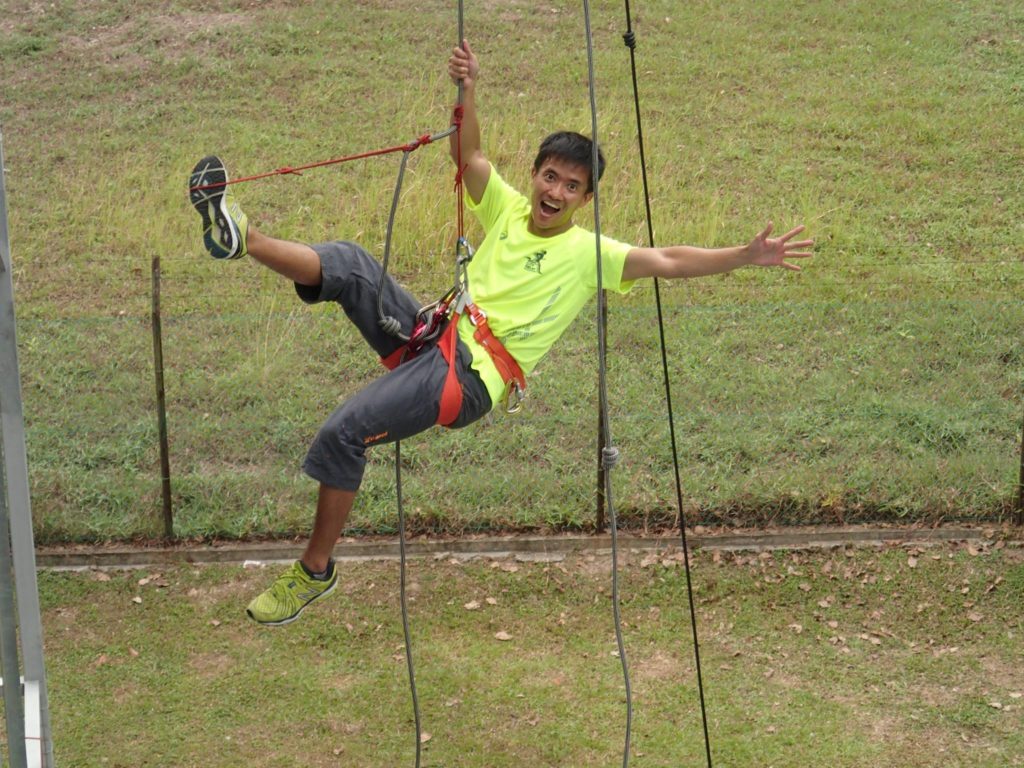 SNAS Abseiling Course Level 2
Our Instructors Qualified to Conduct SNAS Level 2 Certification Include:
Mr Derek Yuen (License No. 8023)
Mr Ross Draper (License No.: 9052)
All information obtained from Singapore Mountaineering Federation Website
SNAS Level 2
Course Code: APCL2
Course Duration: 14 hours or 2 sessions of 7 hours
Prerequisite: At least 16 years of age, Abseiling Proficiency Course Level One certified
Objectives
This course is designed as a follow on from the Abseiling Proficiency Course Level 1. This course teaches a progression into acquiring advance personal proficiency skills to descend and ascend on ropes.
Passing Standards
Trainees must demonstrate the following course requirements :
Setup a fixed anchor system for abseil
Perform a safe and controlled descend with backup
Perform rope ascend and descend using accessory cords
Ascend on rope and changeover to abseil with backup
Perform a self rescue technique
Safe equipment handling
Award
SNAS Abseil Proficiency Level Two Certificate
Syllabus
Introduction of Other Abseil Equipment (usage, care, limitation)
Accessory cords (various diameter)
Slings/ Tapes
Descending device – (Tubular, GRIGRI, STOP)
Knots and Hitches
Double Figure of 8 knot
Double Figure of 8 knot with double bight
Double Fisherman knot
Tape knot
Friction knots (Standard, Klemheist, French)
Clove Hitch
Italian Hitch (Munter)
Half Hitch
Setting up fixed anchor system
Descend Practice
Abseil with different devices, Italian Hitch
Abseil with backup (auto-block)
Ascending on ropes (prusiking)
Ascend and descend on ropes using accessory cords
Ascend and changeover to abseil with backup
Self Rescue Technique
Escape from jammed devices, cords
Escape from knotted rope (joint ropes)
Safety Considerations
Rope placement on descender (smiley face)
Loading a karabiner on a minor axis & 3 points loading
Importance of dressing a good knot
Using an auto-braking device
Course Review
Suggestions for further advancement
General discussion and feedback
Instructor Qualification
Abseiling Instructor
Instructor To Trainee Ratio
1 Instructor : 10 Trainees, OR
1 Instructor + 1 Climbing Assistant (or Trainee Instructor) : 16 Trainees
NOTE
Wearing of helmet is compulsory when engaging in abseiling activities
If you are interested in participating in one of the above courses, do take a look at our upcoming scheduled courses. If you do not see a course available that you are looking for, feel free to contact us at info@rockerfellasadventure.com or through our contact page.