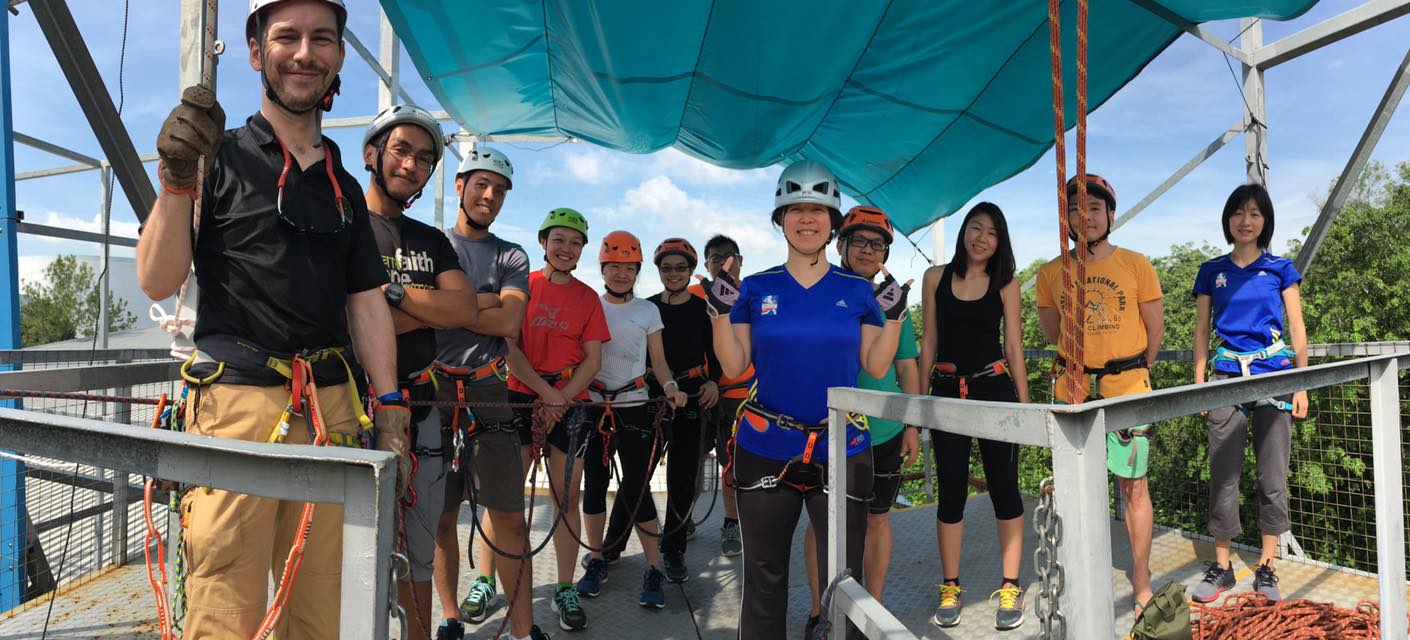 SNAS Abseiling Course Level 1
Our Instructors Qualified to Conduct SNAS Level 1 Certification are:
Mr Derek Yuen (License No. 8023)
Mr Ross Draper (License No.: 9052)
All information obtained from Singapore Mountaineering Federation Website
SNAS Level 1
Course Code: APCL1
Course Duration: 7 hours or 2 sessions of 3.5 hours
Prerequisite: At least 13 years of age
Objectives
The course is designed for people who have no prior knowledge on abseiling. Participants will learn the basic skills to descend on ropes and have essential knowledge on the equipment required to abseil.
Passing Standards
Trainees must demonstrate the following course requirements:
Correct harness usage
Correct rig-in to abseil system with a Fig 8 descender
Perform a controlled descend
Perform a self-rescue
Correct use of abseiling commands
Award
SNAS Abseil Proficiency Level One Certificate
Syllabus
Introduction to Abseiling
Why do people abseil?
Environment – natural rocks, tower
Introduction of Abseil Equipment (usage, care, limitation)
Static rope
Harness
Karabiner
Descending device – (Fig.8)
Helmet
Gloves
Rope handling
Managing ropes
Coiling, lapping, chaining
Descend Practice (with a belay line) using Fig of 8 descender
Rig-in and remove from rope system
Basic stance and brake hand
Abseil command
Descend with a fireman's belay
Self rescue – apply lock-on system with leg wrap
Safety Considerations
Rope placement on descender (smiley face)
Importance of controlled descend
Appropriate attire, loose hair etc
Course Review
Suggestions for further advancement
General discussion and feedback
Instructor Qualification
Abseiling Instructor
Instructor To Trainee Ratio
1 Instructor : 10 Trainees, OR
1 Instructor + 1 Climbing Assistant (or Trainee Instructor) : 16 Trainees
NOTE
Wearing of helmet is compulsory when engaging in abseiling activities
If you are interested in participating in one of the above courses, do take a look at our upcoming scheduled courses. If you do not see a course available that you are looking for, feel free to contact us at info@rockerfellasadventure.com or through our contact page.